Real Estate
Building Relationships with Real Estate Farming Postcards: Key Strategies and Best Practices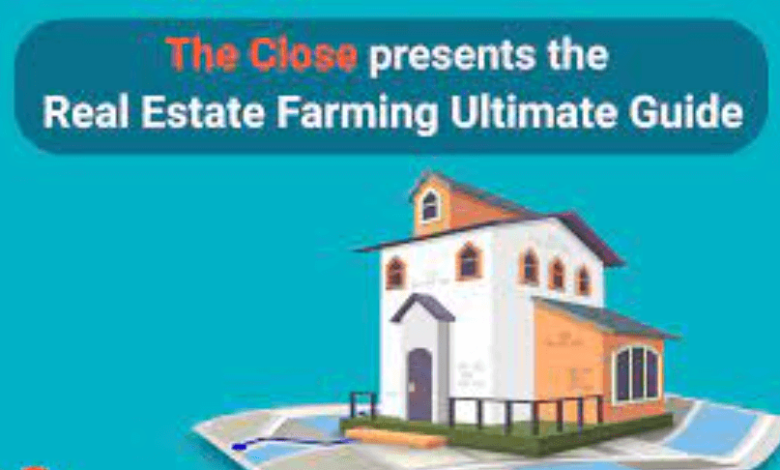 Property-centric postcards are a powerful marketing tool that can help agents build long-lasting relationships with their target audience. By sending targeted postcards to homeowners in specific neighborhoods, they can establish themselves as a sted resource for real estate information and create a strong brand presence in the local community.
Moreover, they can broaden their reach by using quality real estate farming postcards and sending them to specific demographics at the right time. The trick is to include suitable content, have an impactful design, and send the mailers out opportunistically.
The ensuing points discuss key strategies and best practices for building relationships with your target audience with these direct mail campaigns.
Identify Your Audience
Knowing your target audience is a pivotal step in creating a postcard campaign. This means understanding the demographics and psychographics of the homeowners in the neighborhood you want to target. For instance, are they families with young children or retirees? Are they interested in luxury homes or affordable starter homes?
By understanding the needs and preferences of your preferred audience, you can create direct mail that resonates with them and build a strong connection.
Create a Compelling Design
The postcard design is critical to campaign success, as many folks might not look at a boring card a second time. So, create a design that is eye-catching, visually appealing, and easy to read. Use high-quality images and graphics that reflect the personality of the neighborhood and highlight the features and benefits of the properties you are promoting.
Also, use clear, concise language and a simple, easy-to-read font. Remember, a well-designed mailer can help you stand out from the competition and create a lasting impression in the minds of your target audience.
Provide Valuable Information
Always provide helpful content instead of cramming the mail with unnecessary details. You can include market updates, neighborhood statistics, home maintenance tips, or any other relevant information for homeowners in the area.
This way, you can establish yourself as a trusted resource for real estate information and build a strong connection with your target audience. Also, it makes it easier for recipients to browse through the mail and get the gist of the message.
Personalize Your Message
Use the recipient's name and address, and tailor your message to their specific needs and interests. For example, if a particular homeowner is interested in luxury homes, you can create a postcard highlighting the most luxurious properties in the area. By personalizing effectively, you can make a more meaningful connection with your target audience and increase the chances of building a long-term relationship.
Tracking your campaign results can help you maximize the effectiveness of the next one and build stronger relationships with your target audience over time.
Rely on an expert postcard provider
Finding the right postcard provider is integral to executing a successful direct mail campaign. So, when vetting providers of classy real estate farming postcards, consider critical factors such as cost, quality, and customization options. Also, look for an agency that offers high-quality printing, a range of design options, and the ability to customize your postcards to fit the needs of your target audience.
Additionally, consider the provider's turnaround time, customer service, and reputation in the industry. Note that some agencies offer mailing lists and campaign tracking tools, making the process smoother for newbies. Lastly, they do not have a minimum order requirement, ensuring even amateurs on a budget can order quality mailers at affordable prices.